Here are some easy ways to freshen up your indoor spaces for fall.
Fall is a great time to freshen up the living spaces in your home since cold weather will soon follow, and you'll be confined indoors. The pleasantly cooler days of fall are a great time to take advantage of sprucing up your rooms inside.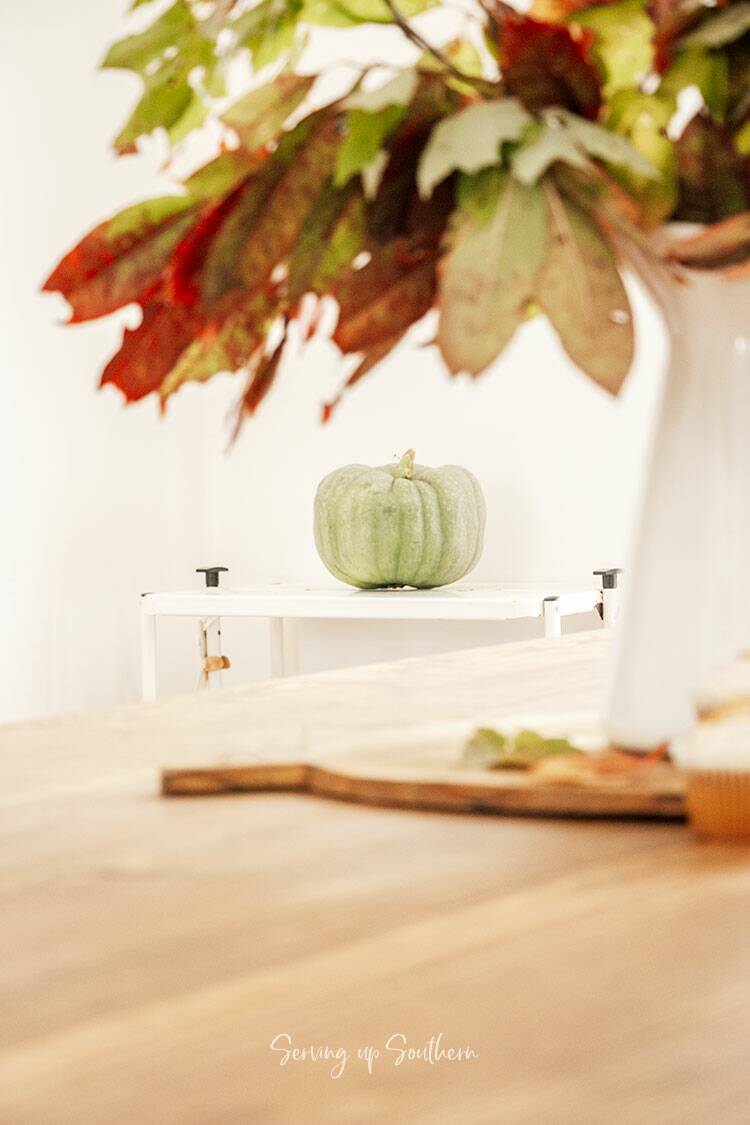 These tips on how to freshen up your space aren't daunting. They are simple changes that will make a big difference in stepping up the cozy factor in your home without a lot of hassle.
You can freshen up your home by following these easy tips:
Open your windows (01)
Many of us have used air conditioners during the hot summer months. Open windows will allow fresh air to enter, circulate, and freshen up the house naturally.
Eliminate clutter (02)
Many of us are in and out of the house often during the summer months. Therefore, things might have been left lying around instead of being thrown away or put in the proper places.
Organize (03)
Put away all summer decor leaving a clean slate for when you're ready to decorate for fall.
Let your light shine (04)
Longer days in the summer provide us with extra natural light. With shorter days ahead, you'll be relying on your light fixtures. Since cleaning them probably wasn't high on your list of summer things to do, now would be a good time to wipe them down for a cleaner, brighter ambiance as you spend more time inside.
Switch out your look (05)
Take away your summer pillows and put out some fall pillows in different shapes and warmer tones. They will emit a warm and inviting feel, which will be perfect for those long nights to come.
Warm it up (06)
Pull out those favorite throws you've stored over the summer and run them through the washing machine before using them again. Keeping throws and pillows handy ensures that guests and family members are warm and comfortable.
Layer those rugs (07)
Add color and texture to your floors by layering area rugs. Above all, your feet will appreciate the added cushioning and warmth as opposed to tile and hardwood floors during the fall and winter months.
Prep the fireplace (08)
If you have a fireplace, it probably got a bit dusty between March and October. You'll want to get it ready for those crisp fall nights. If using gas, check for any gas-related safety hazards. Get your wood-burning fireplace chimney inspected and cleaned if necessary to maintain safety. Crisp fall nights + fireplace = instant cozy!
Bring out the candles (09)
Embrace the early nightfall by lighting candles around the house. The candlelit ambiance will promote a relaxing and peaceful atmosphere after a long day at work.
Swap out bedding (10)
It's time to put those summer quilts and light-weight blankets away and bring back the down comforters and thermal blankets. Nothing says cozy like crawling under a snuggly down comforter on a cold night.
Fall flowers or foliage (11)
Add seasonal color to freshen up your table, bookshelves, or mantel with a beautiful arrangement of fall florals or vases filled with colorful foliage.
Make it smell good (12)
Having a homemade potpourri or stovetop simmer wafting through the air will make your home feel like home sweet home. Here's my Holiday Stovetop Simmer that smells wonderful even when it's not a holiday.
Doing these things to freshen up your home for fall will put you ahead of the game. Then, you'll be ready for some fall decorating ideas and have your house looking great for entertaining those guests during the holiday season. Not to mention getting started on all of your fall baking.
Have you started getting your home ready for fall yet? How do you go about doing it? I would love for you to tell me in the comments.