My goal with this post is to provide you with useful holiday gift ideas for the homemakers in your life. You might even want to grab some of these for yourself.
This list of holiday gift ideas is to help give you a list of items that are useful and fun to use while you carry out your homemaking tasks. A couple of things are for adding comfort to your home – like that gorgeous rug. I have many of these items I've included – the rest are on my wish list.
This post may contain affiliate links. Read my disclosure policy here.
Gift Ideas for the Kitchen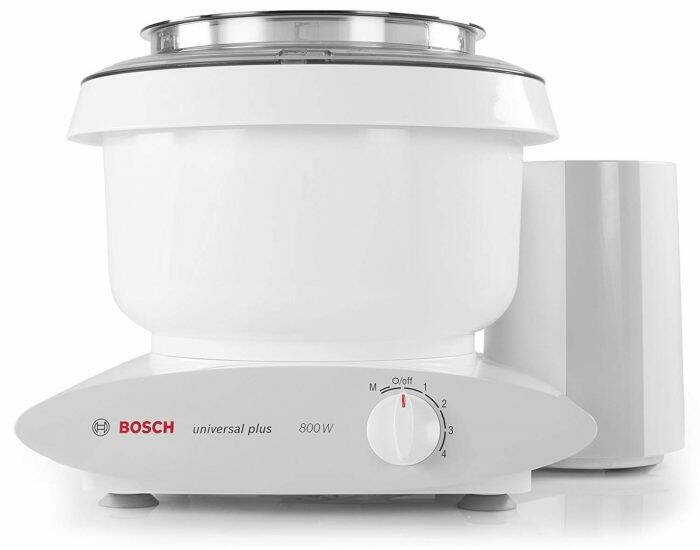 Bosch Universal Mixer: I have the older version of this mixer, and I've been using it to make large batches of bread dough for 20+ years. I love the look of the newer ones, but my old one is still going as strong as it did the day we bought it.
Enameled Cast Iron Dutch Oven: I have one similar to this and love it. It's great for anything you cook in the oven.
Cast Iron Skillet: I have these in several different sizes and do most of my cooking in them. When seasoned correctly, there's nothing better than cooking in a cast-iron skillet.
OXO Brew Conical Burr Coffee Grinder: I don't have this yet, but it's on my wish list.
Electric Kettle: We use one of these daily.
KitchenAid Stand Mixer: I use this for making cookie dough, mashed potatoes, shredding chicken and so much more. It is a well-used appliance in our kitchen.
(Not pictured)
Flip Belgian Waffle Maker: We have this one. It works great!
Cotton/Linen Halter Smock Apron: I've learned to enjoy wearing an apron in the kitchen after receiving one as a gift a couple of years ago. This is one I've had my eye on for a while.
Homespun Dish Cloths: These are my favorite dishcloths – ever. They don't always come in my color choices, but I love them enough to overlook that.
Wooden Spoon Set: My go-to utensil is a wooden spoon or spatula.
Leather Cast Iron Skillet Handle Cover: If you've ever grabbed the handle of a hot skillet, you know why this would be handy to have.
Holiday Gift Ideas for Around the Home
Lovely Vintage Rug: I purchased this (in the runner) for my kitchen two weeks ago, and I had so many compliments on it from all my Thanksgiving guests. I was afraid it might have to much rust color in it for me, but I love it!
Basil Leaf Wreath: I use mine all around the house. It looks great in any room.
Rustic Felt Letter Board: It's fun to display different messages on the board – great for holiday phrases and any saying or scripture verse you want to share.
Flameless Taper Candles with Timer + Remote: I just got these candles. They are on my mantel as I type this, and so far, I love them.
Cotton Cable Knit Throw: As we get to know each other, you will learn that I'm a fan of anything that's 100% cotton. I have a couple like this one, and they are so cozy to snuggle up with.
Enamel Farmhouse Pitcher: My favorite to use as a vase for bouquets.
Wood Plank Serving Tray: This is another one for my wish list. It would be perfect for pretty vignettes.
All Cotton Bath Towel Set: I don't have these yet, but I want them. ;)
(Not pictured)
Mini Plants in Gray Pots: I don't have these, but I know I could find a place around the house to use them.
Wicker Storage Baskets: I have these on shelves in our family room, and I'm using them for storage on shelves in my pantry. I have a couple extra that I plan to use in my linen closet.
Heavy Weight Table Cloth: Sometimes it just seems right to use a pretty tablecloth.
Holiday Gift Ideas for the Entertainer
Charcuterie Boards: I like both this one and this one.
Ice Buckets: I like this bucket with a lid and tongs for ice and this beverage tub for chilling beverages at outside get-togethers.
Thermal Coffee Carafe: I have one similar to this one and it does a wonderful job keeping coffee or tea hot.
Wooden Tray: Something like this serving tray is handy to carry dishes or food to and from a dining room or porch.
A Gift for the Little Homemakers in Training
Potholder Loom Kit: Did you ever make these as a kid? I did! Now, the loops come in all-cotton, which I love. Those old stretchy nylon loops weren't practical. I want to get these for my two oldest (but still little) granddaughters. They may be a bit young for it, we'll see. The extra loops will come in handy as potholders abound.
Books on Homemaking
You might also find some other gift ideas in my shop.
I hope this helps give you some ideas to pass on to that special person who might be fulfilling your wish list. Or, if all else fails you can buy yourself a gift from YOU because you're worth it! Maybe there's something here that would be the perfect gift for a homemaker friend or family member.