The Best Heavy Duty Clothespins For Hanging Out Laundry | See in this post which clothespins are my favorite.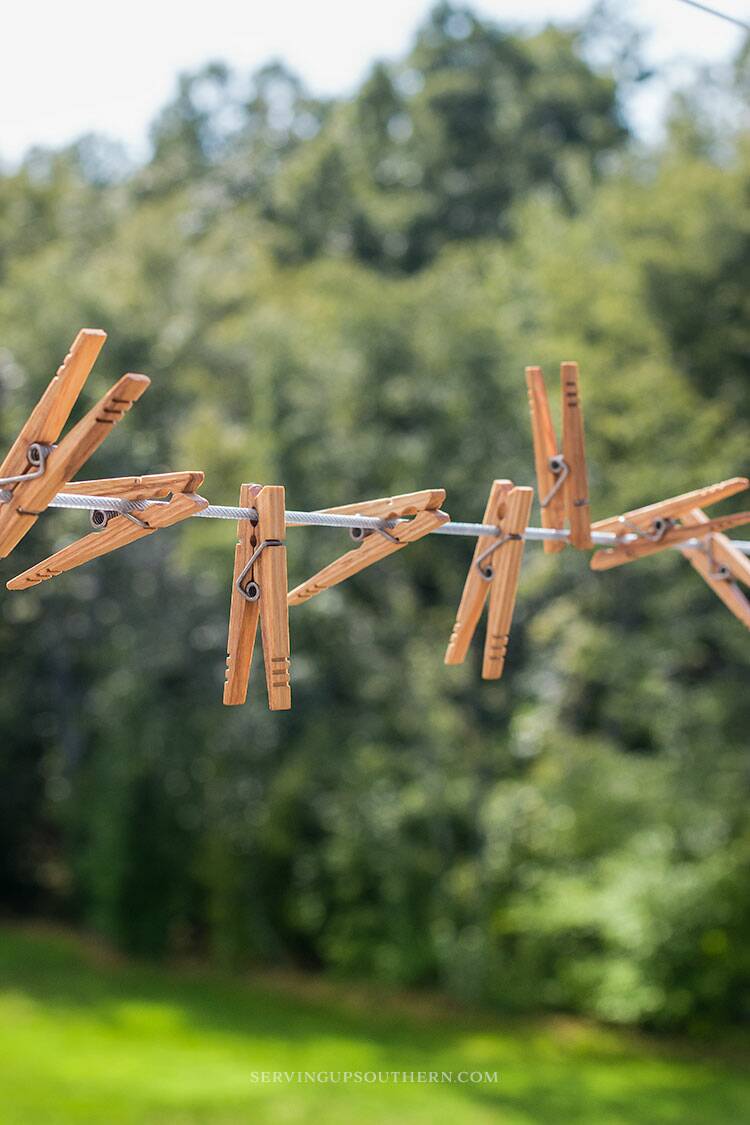 I have found the best heavy duty clothespins for hanging out laundry. As a homemaker, one of my favorite things is hanging laundry out on the line. I have been doing it for years, and it has never gotten old to me. There are several reasons I love and recommend these Heritage Clothespins.
 3.5 inches long and made of hardwood ash makes them very substantial
Nice grooves at the top make them easy to grip.
Full-coiled stainless steel springs
Each clothespin has been through a tumbling process that softens the edges and makes it smooth.
The wood is protected by an application of boiled linseed oil.
All the woodworking and assembly is done by a small family run business in Texas using components that are all sourced from the USA.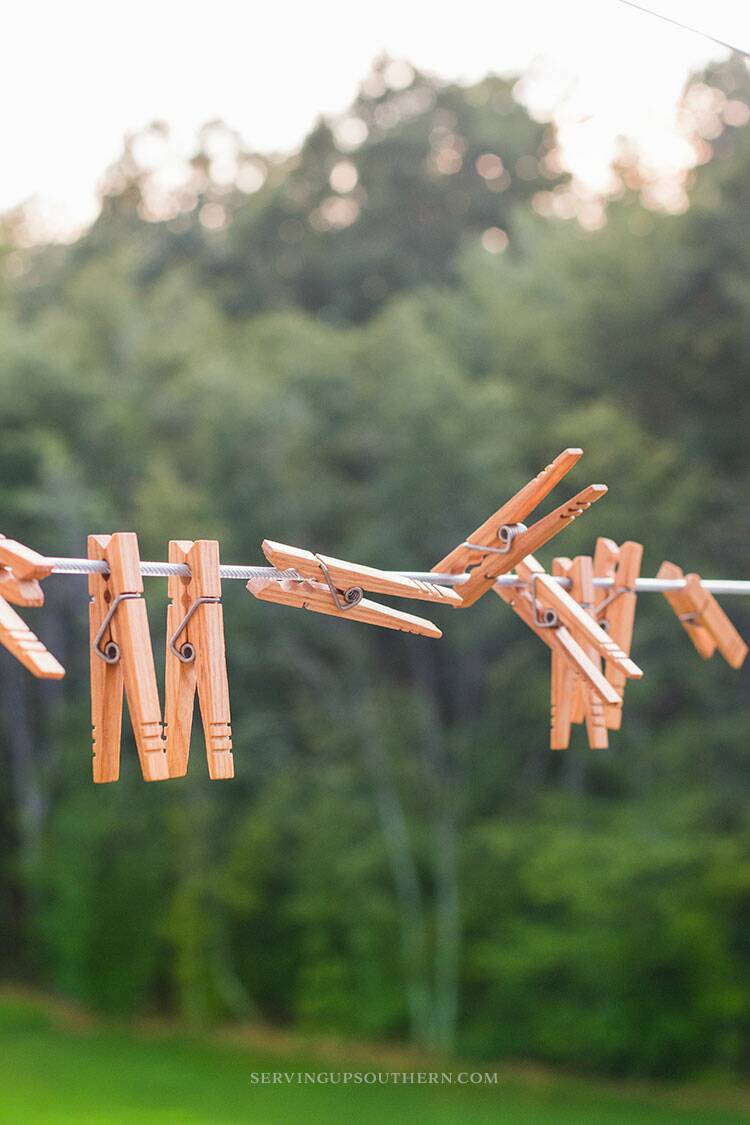 These pins are the real deal and are every bit the kind of sturdy clothespins my grandmother used back in the day. What great memories I have of helping her hang clothes out when I was a child. After all, I'm sure that's where my love for hanging clothes came from. She instilled that love in my mom and me.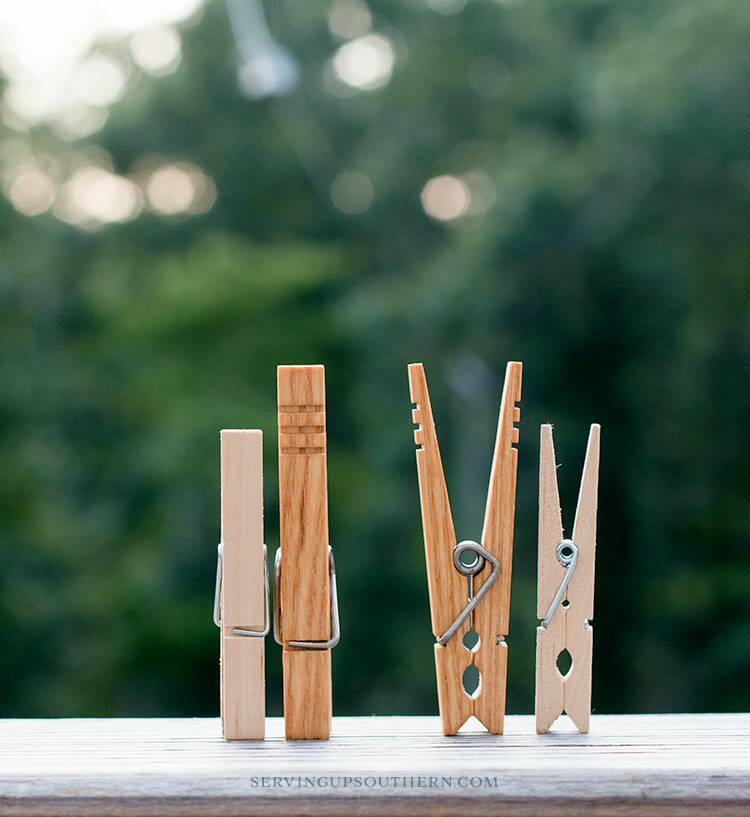 Here's a side-by-side comparison of some inexpensive clothespins I had been using from Walmart and the much sturdier clothespins I'm now using. The cheaper pins are so…well, cheap. They are not as thick or as long as the Heritage Clothespins, and look at the difference in the metal components. No wonder that even in a gentle breeze much of my laundry would end up on the ground. The smaller pins were not only incapable of the weight of wet laundry but would actually come apart when it gave. This is exactly why these are the best heavy duty clothespins for hanging out laundry. Finally, I found something that works.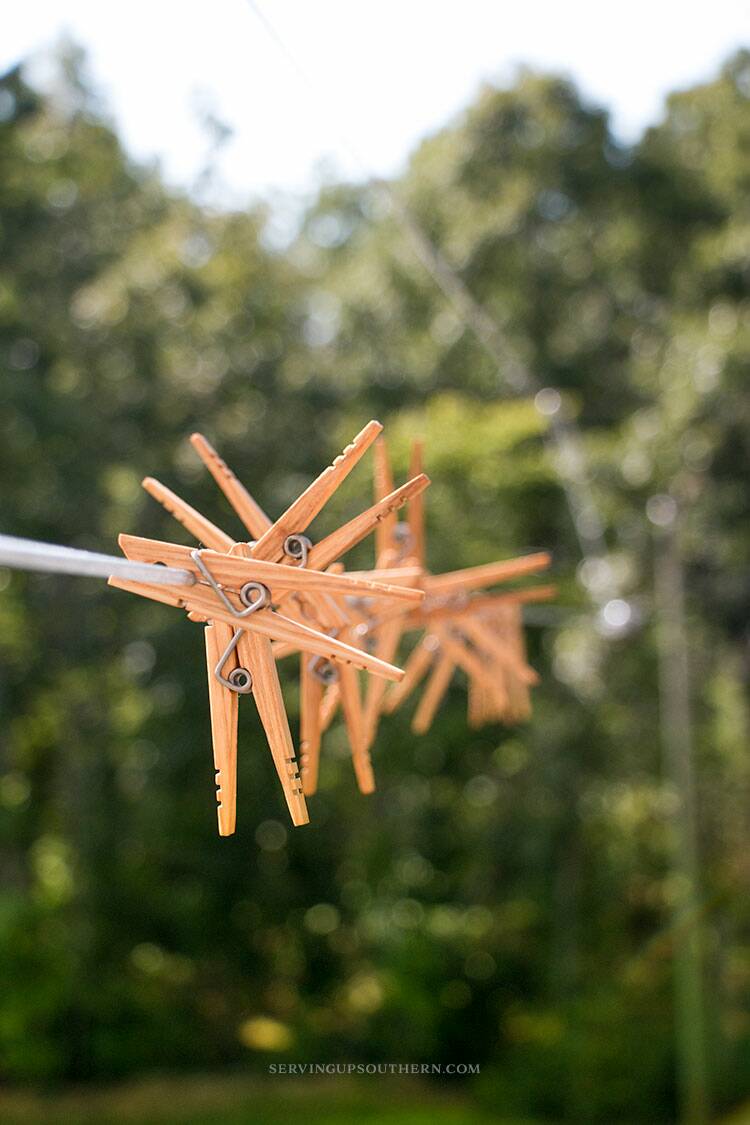 Not one piece of laundry has hit the ground since I've been using these pins. From clothing to heavy quilts these clothespins have done the job. Heritage clothespins do exactly what they were designed to do – hold items on a clothesline. You will quickly see that these heavy duty clothespins are made to outlast and outperform other pins on the market and are worthy of being handed down for generations. I like to think of my little granddaughters one-day being homemakers in their own homes using these same clothespins that I'm using today.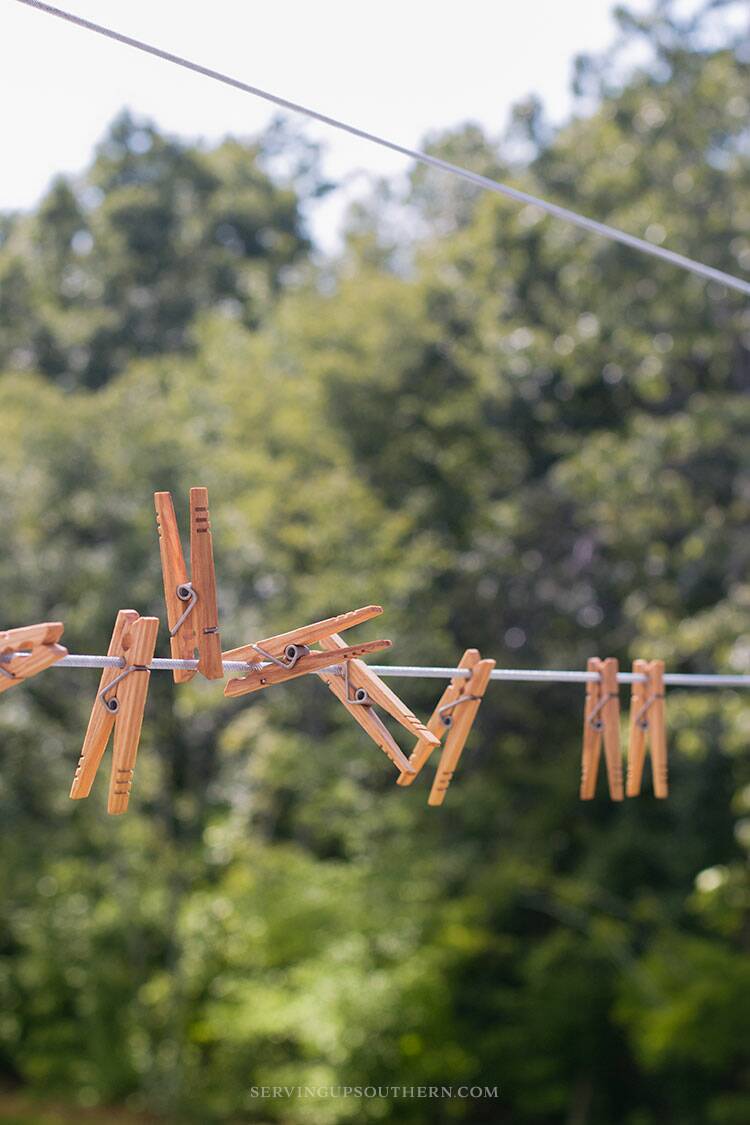 Soon, I'll be doing a post on my clothesline. I'll share with you what kind I have and show it in action. Then you'll see why I love it so much.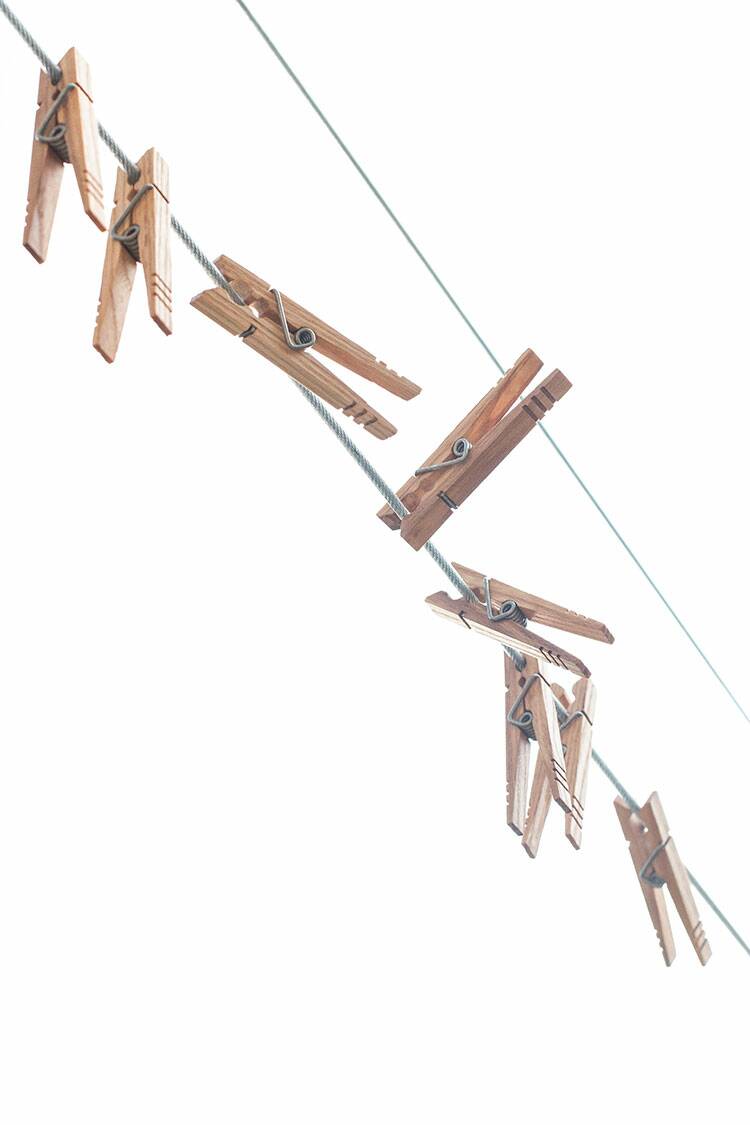 These pictures were taken as the sun was going down. As a result, the background varies from image to image. The camera was slowly capturing the changes as daylight was turning to dusk. Before going in, I looked up and snapped this picture just for fun. You can see there wasn't a cloud in the sky that day.
Have you been looking for the best heavy duty clothespins for hanging out laundry? If so, you should totally check these out. I would love to hear your thought in the comments below. :)
You might also like >>